Project Beneficiaries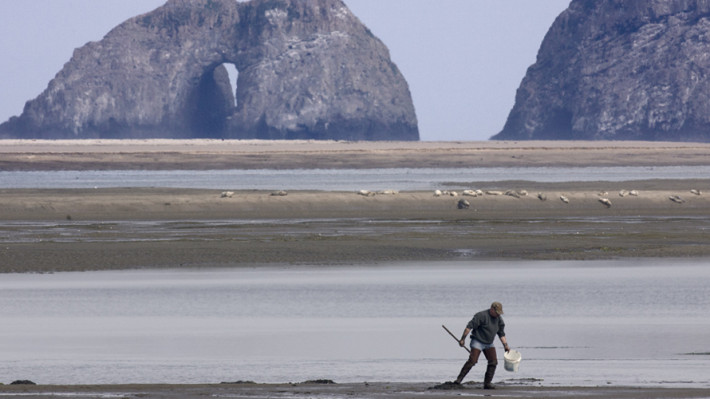 Travel Oregon and Sustainable Travel International have created five project categories to help identify project beneficiaries that will appeal to visitors and have significant impacts on destination infrastructure.
Environmental Stewardship: Habitat and watershed restoration, removal of invasive species, organization of cleanups and protection of green space
Food and Culture: Production of local foods and native food culture, improved access to farmers' markets and linkage of local farmers to local markets
Sense of Place: Storytelling through interpretation, preservation of historic structures and restoration of cultural assets and youth engagement
Infrastructure and Community Livability: Construction of new bike routes and trails, improved recycling and creation of better environments for community gatherings
Carbon Footprint Reduction: Energy conservation and renewable energy projects
The fund includes projects from each of Oregon's seven regions. Many of the projects selected touch on more than one of the above categories.
Below are projects currently underway in each of the regions.
Oregon Coast Region
Nature Conservancy Netarts Native Oyster Restoration Plan – This project will place Oregon-native oysters in suitable habitats in order to create a self-sustaining population. Thanks to techniques and lessons learned by the Nature Conservancy, Oregon's native oyster population was saved from near extinction when they found that Netarts Bay provides the perfect environment for the native oysters to recover and thrive.
Greater Portland Region
The Human Access Project: Audrey McCall Beach – The Human Access Project works to identify water-edge access points on the Willamette River in downtown Portland. Following a major 20-year project by the City of Portland, the Willamette River is clean and safe for swimming, but downtown beach access has remained difficult. The Human Access Project identified Audrey McCall Beach as an ideal location for river access. They are working to clear the sandy beach, giving the community and visitors access to water recreation on the downtown section of the Willamette River.
Willamette Valley Region
Camas County Mill School House Project – The owners of the Camas County Mill will augment their community learning center by rehabilitating a historic one-room schoolhouse. The deserted Lower Fern Ridge schoolhouse still has many original details intact, including the graphite signatures of local school children from 100 years ago. Tom and Sue Hunton purchased the iconic structure and moved it to their farm to lovingly restore it. When the renovation is complete, the Huntons will open its doors as a destination on farm education at the Camas Country Mill.
Southern Oregon Region
BLM/Nature Conservancy: Table Rock Interpretive Plan – Table Rocks is an iconic destination in southwestern Oregon. Thousands of people visit these landmarks every year to experience the spectacular views; explore unique habitats, wildlife and plants; and cross paths with its rich cultural history. The Nature Conservancy, along with the Bureau of Land Management, local tribes, educators, park officials and conservation organizations will work together to encourage thoughtful use of the resources and trails in this high-use area. The project will promote the need to protect the precious natural and cultural heritage of these unique geologic formations and will highlight the cultural history of the area.
Central Oregon Region
Bend Paddle Alliance: Bend Whitewater Park – The Bend Paddle Alliance will restore an industrial section of the Deschutes River into a more natural condition, while expanding its use to include a whitewater surf channel. The surf- park channel, known as the Colorado Dam River Surf Park, will enhance recreation and training opportunities for all river users, and will also provide improved habitats for fish. This comprehensive approach to restoring this section of the river will also increase usability of McKay Park and Miller's Landing Park.
Mt. Hood/Columbia River Gorge Region
Hood River Area Trail Stewards: Seven Streams Project Rebuild – The Hood River Area Trail Stewards, an International Mountain Biking Association (IMBA) Chapter organization, works to enhance and preserve premier trail experiences for mountain bikers in the Hood River Area. In an effort to ease user conflict on the 7 streams Artery Trail, the chapter will build an auxiliary trail dedicated to downhill bike traffic. This will allow runners, equestrians and uphill bikers to travel at the same relative speed while providing a trail for mountain bikers to descend at a faster pace.
Eastern Oregon Region
The Fossil Educational Foundation – The Fossil Educational Foundation will create an outdoor, educational-experience area behind the Fossil Elementary School. The area is designed for students, community members and visitors to learn about, and experience first-hand, the unique native plants and local ecosystems of the High Desert of Oregon. The area will provide visitors with a place to picnic, bird watch or just relax before digging into the local fossil beds behind Fossil High School. This interpretive area will serve as a model for other communities to incorporate into their schools and communities.