Oregon Tourism Commission
Nine commissioners oversee the Oregon Tourism Commission, and each is appointed by the governor of Oregon. One represents the public-at-large, five represent the lodging sector and three represent the tourism industry-at-large (not including lodging). Commissioners approve and oversee the commission budget and strategic plan that directs the actions of the professional staff.
Ryan Snyder – Chair
Term of Office: 7/1/11 – 6/30/19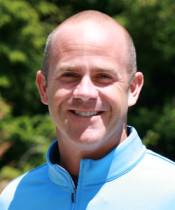 Ryan Snyder is president of Martin Hospitality, which operates resorts in Cannon Beach. He began his career in California working in the hospitality industry in Palm Desert and Palm Springs. He joined Martin Hospitality in 1995 as marketing director and rose to executive vice president in 2001 and president in 2004. The Martin Hospitality family of properties includes the Stephanie Inn and Dining Room, Surfsand Resort, Wayfarer Restaurant and Public Coast Brewing Co. in Cannon Beach.
Ryan has been selected by the Portland Business Journal for the 40 Under 40 profile. He is an active member of the Young Presidents Organization and currently serves on the board of the Make–A-Wish Foundation of Oregon, the board of directors for the Oregon Restaurant and Lodging Association and as an advisory board Member to U.S. Bank in the Columbia Pacific Region. Ryan lives with his wife, Stephanie Martin, and their two children in Cannon Beach.
Scott Youngblood – Vice Chair
Term of Office: 7/1/16 – 6/30/20
Scott Youngblood grew up near Willamette Falls in Oregon City and began his hospitality career bussing tables in the restaurant at Multnomah Falls Lodge at age fifteen. Working his way up in the hospitality industry, Scott has performed almost every responsibility from cleaning and cooking through sales management and operation of large hotels with conference centers. His career has been split between the Hilton and Marriott brand families, requiring occasional relocation.  In 2014, Scott and his family moved home to Clackamas County from Minnesota and he manages the Embassy Suites hotel at Washington Square. Scott has served on the Board of Directors for the Tri-County Lodging Association, Snohomish County Lodging Association, Minneapolis Hotel Association, and Minnesota Lodging Association. He has also served Mayo Clinic's Destination Medical Center, the Miracles of Mitch Pediatric Cancer Foundation, and the University of Wisconsin Stout's Sales Business Development program.
Kara Wilson Anglin
Term of Office: 7/1/11 – 6/30/19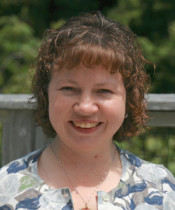 Kara Wilson Anglin is a sixth generation Oregonian and was raised in Fossil on her family's cattle and hay ranch. At the age of six, Kara contracted Lyme disease and was misdiagnosed for six years. In 1992, Kara went underwent treatment at Texas A&M University as the first case study in the nation for Hyperbaric Oxygen Therapy for the treatment of Lyme disease. Following the success of her treatment, she returned to Texas A&M University in 1994 and graduated with a degree in Agricultural Journalism. Following graduation, Kara served as the executive director for the Benjamin Knox Art Gallery in College Station, Texas, and on the Texas Governor's Committee for People with Disabilities for Governor Rick Perry. Having returned to Oregon in 2007, Kara currently works in marketing, public relations, guest reservations and itinerary planning for her family-run Wilson Ranches Retreat Bed and Breakfast. She also serves as a homeschool teacher and volunteers as a 4-H and Boy Scout Troop leader. Kara and her husband Brian have two children.
Don Anway
Term of Office: 7/1/14 – 6/30/22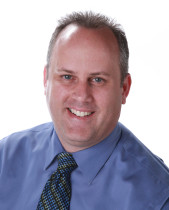 Don Anway is the General Manager of the Neuman Hotel Group, which manages Ashland Springs Hotel, Lithia Springs Resort, Ashland Hills & Suites and Inn at the Commons. He began his career in the tourism industry as a hotel front desk clerk while pursuing his B.S. degree in Accounting at the University of Phoenix in Tucson, Ariz. Anway and his family moved to the Rogue Valley after falling in love with the region in 1999. He has served as Chair of the Ashland Visitors and Convention Bureau (AVCB) and Board of Directors for the Ashland Chambers of Commerce and is a current member of AVCB.
Richard Boyles
Term of Office: 9/22/16 – 6/30/19
Richard Boyles has served as President at Sycan B. Corporation in Springfield, Oregon since 1991. In 1994 he co-founded InnSight Hotel Management Group and established Iris Vineyards and Winery in 1995. He has served on the Board of Travel Lane County since 2003 and is the immediate past chair. He currently serves on the Board for Greater Eugene, Inc. and was recently elected to the Board of the Oregon Restaurant and Lodging Association. Boyles was honored as the Oregon Restaurant and Lodging Association's Inn Keeper of the Year in 2012.
Alana Hughson
Term of Office: 3/1/10 – 6/30/18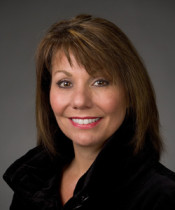 Alana Hughson grew up in the family hospitality businesses, first in Aspen, Colo., and then Bend, Ore. She detoured from her tourism roots for a nine-year career in legislative policy in Washington, D.C. Alana has served as president and CEO of the Central Oregon Visitors Association (COVA) since 1993. COVA has been the region's nonprofit destination tourism marketing and promotion association for nearly 40 years. Under Alana's leadership, COVA has more than quadrupled its annual marketing budget and membership base. She plays an active role in state and national tourism and serves at the local level in numerous community and philanthropic endeavors.
Nigel Francisco
Term of Office: 7/01/13 – 6/30/21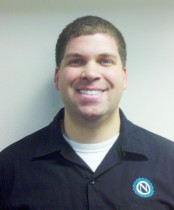 Nigel Francisco was born and raised in Eugene Oregon. He is currently the Chief Financial Officer for Ninkasi Brewing Company. Ninkasi Brewing Company is one of the top 50 Craft Breweries in the United States. Before Ninkasi, Nigel spent 7 years in the airline industry working for Horizon Air (Alaska Air Group). Being a pilot for Horizon gave Nigel the opportunity to see much of the northwest from the air and the ground. Nigel is also on the board of directors for the Eugene Chamber of Commerce and plays an active role participating in many community events. When not working Nigel enjoys visiting many of the fine restaurants, wineries and breweries Oregon has to offer.
Alberto Munguia
Term of Office: 7/1/11 – 6/30/19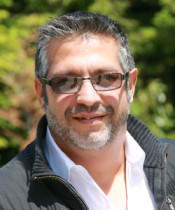 Al Munguia is the general manager of the Jupiter Hotel, a mid-century renovated motor inn turned boutique hotel in the heart of Portland. He has worked in the travel and tourism industry since the age of 20 and has worked in many major destinations, including San Francisco, San Diego and Guadalajara, Mexico. Using his experience with Starwood, Marriott and Holiday Inn Hotels, Al has been successful in helping make Portland a unique destination for travelers from around the globe. He enjoys using his network to attract international visitors to the broad range of activities, hotels, restaurants and events that the state of Oregon has to offer.
Kenji Sugahara
Term of Office: 9/19/14 – 6/30/21
Ken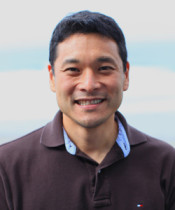 ji Sugahara is currently the Executive Director of Oregon Bicycle Racing Association, a member of the Oregon Bicycle Tourism Partnership, ODOT's Oregon Bicycle and Pedestrian Advisory Committee and is active in the Oregon Scenic Bikeway Committee (among many others). He brings not only a cycling perspective to the commission, but experience with rural Oregon, Japanese media and transportation issues. Kenji is a graduate of Dartmouth College and the University of Oregon School of Law. He and his family live in West Salem.
Oregon Tourism Commission In Oregon
The Oregon Tourism Commission usually meets five times annually. Meetings are open to the public and a copy of the…