Oregon's tourism industry plays an integral role in the state's economy. In 2019, direct travel spending reached $12.8 billion and employed more than 117,00 Oregonians. Although the COVID-19 pandemic has heavily impacted Oregon's travel and tourism industry, these numbers indicate that travel and tourism will be a crucial part of the state's economic recovery.
This session was co-moderated by Travel Oregon CEO, Todd Davidson, and Oregon Restaurant & Lodging Association (ORLA) CEO, Jason Brandt.
Panelists included:
Erin Stephenson, Atticus Hotel
David Penilton, America's Hub World Tours
Patrick Nofield, Escape Lodging
Megan Conway, Travel Portland
This webinar was hosted in partnership by Travel Oregon and the Oregon Business Council. The Tourism Cluster Session concludes a number of industry cluster events held this year as part of the 2020 Oregon Business Plan. These sessions underscore the importance of Oregon's traded-sector industries in the state's economy. Oregon's core traded industries can tell us much about opportunities and challenges for recovery and long-term job creation and competitiveness. What we learn will help inform a refreshed Oregon Business Plan to revive the economy and position it to emerge from multiple crises stronger and more equitable.
Co-hosts: 

Todd Davidson was appointed Executive Director of the Oregon Tourism Commission (dba Travel Oregon) in June 1996 and was named Chief Executive Officer in September 2004. In 2003 Todd helped lead an effort to establish dedicated and stable funding for Travel Oregon through a statewide transient lodging tax. This funding has been crucial in Travel Oregon's ability to grow the state's tourism economy through innovative destination management, growing international markets, and award-winning advertising campaigns. Tourism, and the small businesses that make up the tourism economy such as restaurants, retailers, and lodging, are now collectively a significant driver of Oregon's total economy, with record-breaking growth for the last ten years. In response to industry needs, Todd worked with the industry and state legislators in 2016 to establish a dedicated funding source for the seven regional destination management organizations as well as a competitive grant program. Todd believes that reinvesting in local communities, whether through marketing programs, regional investments or grants are critical to supporting and growing Oregon's tourism economy for generations to come.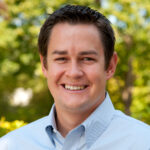 Jason Brandt's expertise revolves around association management and government affairs work at the state and local levels. Prior to joining Oregon Restaurant & Lodging Association as President and CEO in 2015, Jason served as the CEO of the Salem Area Chamber of Commerce. Jason earned his Bachelor's Degree in Business Administration with a minor in Communication from Pacific Lutheran University. He received a post-graduate certification in Nonprofit Organizational Management from the U.S. Chamber of Commerce Institute Program.
Panelists: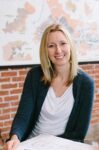 Erin Stephenson is the founder and co-owner of a boutique lodging company headquarter in McMinnville with two unique brands: the Atticus Hotel and 3rd Street Flats. She is a passionate advocate for tourism as an economic development engine for small communities, serving as the chair of the board of directors of Visit McMinnville, the Destination Management Organization serving her community.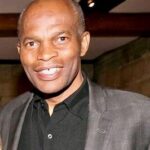 David Penilton has 20+ years in Global Logistics and 15+ years as owner of America's Hub World Tours, LLC in tourism. He has worked with both domestic and international markets with creative, innovative and progressive like-minded partners. David's desire is to help educate and expose our children in the State of Oregon to what tourism has to offer.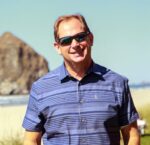 Patrick Nofield brings with him an extensive work history of over 25 years in the hospitality industry including 16 years with Steve Martin Management, where he served as Executive Vice President. He has been a Board member and past President of the Oregon Restaurant and Lodging Association. He has also been appointed to the Oregon Tourism Commission by the Governor and served as chairman of the commission. In his current position as President of ELC, Nofield is responsible for operational development and administration of the lodging properties. He believes that long-term profitability is experienced through consistent development of individual employees and a sincere "spirit of hospitality". Escape Lodging relies heavily on Nofield's strength in developing strong, positive managers that operate with a sense of urgency, pride and personal ownership.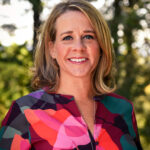 Megan Conway, with experience leading PR campaigns for global brands like Jim Beam, Microsoft and Coca-Cola and a few years working in-house at adidas America, couples her consumer products PR experience with more than 15 years in the tourism industry to lead the PR and Communications team at Travel Portland. In addition to this work, Megan sits on Travel Portland's executive team and oversees regional work with Travel Oregon and tourism partners throughout the state. Megan sits on the board for the Oregon Destination Association (ODA) and leads industry communications work related to tourism trends and Portland research and statistics.