Did you know the Hispanic domestic travel market accounted for 13% of all leisure U.S. travel and $113.9 billion in visitor spending in 2019?
Join Travel Oregon, Travel Southern Oregon, and MMGY Global for the first of a two-part series digging deeper into the recent Vistas Latinas study from MMGY Global.
This comprehensive report reveals and reaffirms the importance Hispanic travelers place on representation in travel marketing and the power of travel to connect with family and culture. By presenting the key findings found in the report, Vicki Allen, Senior Research Account Manager at MMGY Global, will cover:
Fifty-seven percent of Hispanic travelers agreed they are more likely to visit a destination that embraces Hispanic cultures and celebrates Hispanic business and cultural contributions.
Fifty-two percent of respondents said they are more likely to visit a destination if they see Hispanic representation in the destination's advertising and/or marketing materials.
The vast majority of respondents – 80% of Hispanic travelers – prefer to identify as Hispanic, while 25% prefer Latino/Latina and 3% prefer the term Latinx (respondents could choose more than one preferred term).
Hispanic travelers are predominantly consuming all forms of media in English.
Following the presentation, a Q&A session will be held with Vicki Allen of MMGY Global, Danny Guerrero of The Culturist Group, and Steven Paganelli of Tripadvisor. Together, they will share insights and provide tips to welcoming Hispanic travelers to your region.
Presenters & Panelists:
Vicki Allen, Senior Research Account Manager | MMGY Global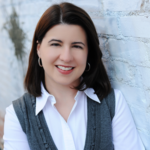 Vicki Allen is essential to the day-to-day management of accounts including state and CVB clients. With 20 years of travel and tourism experience, the majority of those at Visit Florida, Vicki constructs quantitative analyses highlighting trends to grow visitation, spending and market share; is responsible for the data input, analysis and delivery of all client reports; and presents research findings at conferences and meetings.
Vicki has worked with clients including Travel Texas, Georgia Department of Tourism, Visit San Antonio and Atlanta Convention and Visitors Bureau, and was elected to serve on the board of the Southeast Travel and Tourism Association (SETTRA). She believes research and numbers offer a different perspective of places, and she believes they reveal a unique way to discover a destination.
Steven Paganelli, Director of Destinations, Hotels and OTAs, Americas | Tripadvisor | LinkedIn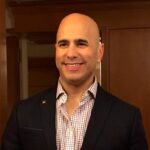 Joining TripAdvisor in January 2013, Steve spearheads innovative ways to connect DMOs with 490 million monthly TripAdvisor users, supports a seasoned sales team, and manages strategic relationships with key industry organizations.
Steve has three decades of Travel Industry leadership experience including the launch of a successful digital agency serving destinations, serving as the President & CEO of two DMOs, and various conference center management roles.  Among others, his past teams' work has been recognized by HSMAI, DMAI, NTA, ABA, and the Northeast Economic Development Association.
Having served on numerous Industry boards including Destinations International, Steve is a Certified Destination Marketing Executive (CDME) and now serves on the German National Tourist Office Advisory Board, Destinations International CDME Advisory Board and Partner Advisory Council (Chair), DMA West Foundation Board, and Puerto Rico Advisory Board.
Danny Guerrero, Principal/Founder | The Culturist Group | LinkedIn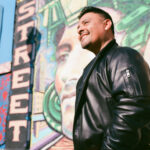 The Culturist Group is a 100% minority-owned travel marketing company and the vision of Danny Guerrero, an award-winning 20+ year travel and tourism marketing expert and thought leader for multiculturalism and diversity in travel. CULTURIST as a concept and consultancy practice bridges emerging cultural values and the needs of diverse consumers to travel brands via marketing and communications strategies to help the industry become more prosperous, and inclusive.
Prior to founding The Culturist Group, he spent nearly 10 years of his career building and leading agency teams at two well-respected travel marketing firms, and another decade client-side. His career includes senior roles in leisure, group and travel trade marketing, research, and public relations for prominent travel brands including Visit California, Viceroy Hotels, Hilton, Fiji Airways, Turismo Chile, The Travel Corporation, Visit West Hollywood, Los Cabos Tourism Board, Sonoma County Tourism, and Destination Cleveland.
Danny is an Advisor Board Member with the Black Travel Alliance and Travel Unity and is a frequent speaker at industry conferences where he advocates for underrepresented travelers and illuminates how shifting demographics, travel sentiment, and culture represents opportunities for the travel industry. Danny was the recipient of the 'Outstanding Contribution Award' granted by the World Travel and Tourism Council for his work advancing diversity and equity in the industry in 2021, and the Chairman's Award granted by the National Association of Black Meeting Professionals.
Contact: (310) 270-8115 | danny@culturistgroup.com