Oregon Scenic Bikeways Marketing Toolkit
Oregon is the only state in the country with an official Scenic Bikeways program, comprising 15 unique routes that reveal the state's beautiful and diverse landscape.
Travel Oregon has put together a toolkit to help Bikeway proponent groups, and the communities in which the Bikeways connect, share these routes with the world.
Style Guide and Logos:
The Oregon Scenic Bikeways Style Guide translates the most inspiring and distinctive features of the trails into a recognizable brand. The Oregon Scenic Bikeways logo represents the official Scenic Bikeways program, comprising 15 unique and diverse cycling routes.
A distinct logo has been created for each of the 15 individual routes. Each badge utilizes route-specific, iconic imagery, celebrating the diverse offerings of the overarching Scenic Bikeways program.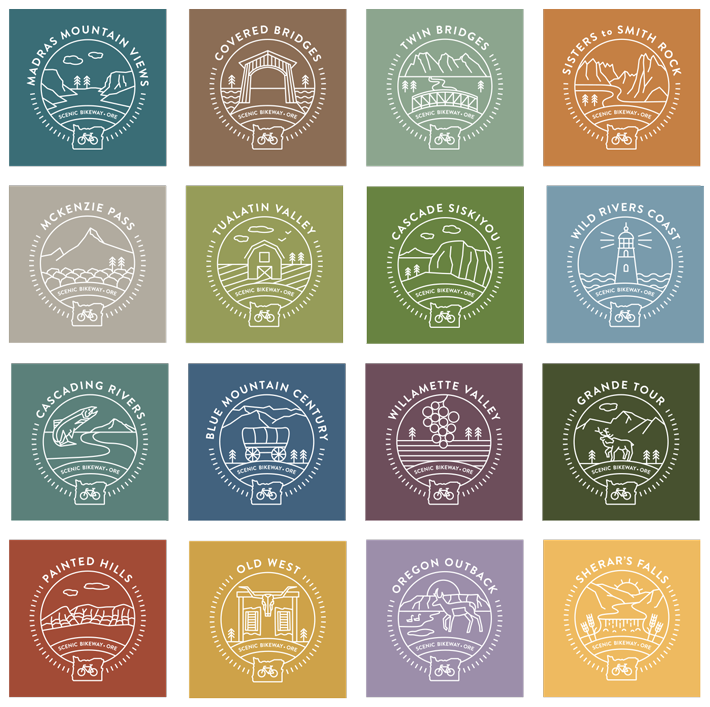 Videos and Images:
A series of videos have been created to showcase each of the Scenic Bikeways. These videos are available on YouTube for free to use by anyone wishing to promote the Bikeways.
In addition, a set of photo images were shot at each of the Bikeways and can be viewed on the individual Bikeway pages – some of these images are available for use in your publications and promotional efforts. Contact Mark@TravelOregon.com for more details. If you are interested in purchasing additional Bikeway photography, contact The Path Less Pedaled.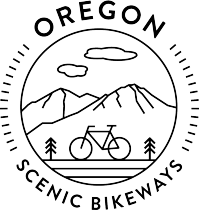 Please contact
Mark@TravelOregon.com
 for high resolution images of each Bikeway logo.
The Style Guide describes the inspiration behind the creation of the individual logos and provides colors, fonts and overall usage guidelines.
Travel Oregon would like to see the logos shared on websites, in print or at places of business along the Bikeway routes. Contact SBricker@TravelOregon.com for more inspiration on where these images can be shared.
Bikeway logos can be shared on branded merchandise as long as it follows the parameters developed in the Style Guide: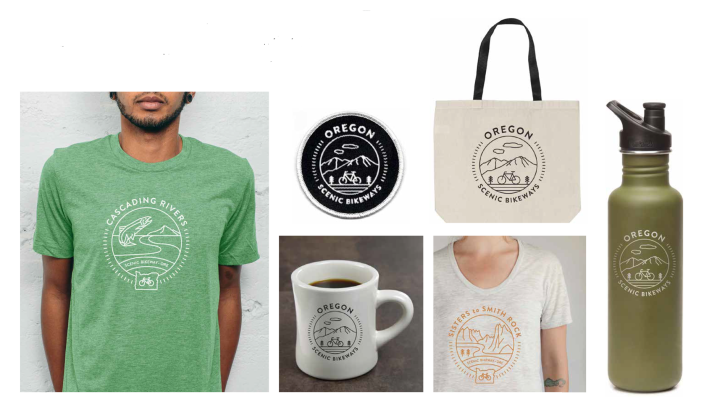 Bikeways Promotion:
Learn more about Travel Oregon's marketing efforts for the Scenic Bikeways program to develop ideas of how you can promote the Bikeways in your community.