Bike Friendly Sign
Once your business has been officially recognized Bike Friendly by Travel Oregon, you will have the option to purchase a customized Bike Friendly sign!
Obtaining a Bike Friendly sign is crucial for advertising to visitors who ride. It allows you to easily demonstrate your commitment to serving cyclists and the specific amenities you provide.
While purchasing a sign is optional, Travel Oregon highly encourages you to obtain one. Prominently hang it your window or outside your building to allow visitors to find your business while out on their bike ride. Together, we can create a visible network of Bike Friendly branded businesses around our state – helping to make Oregon an even better place to ride!
Signs are 0.063" exterior grade aluminum and guaranteed for 3-5 years. They are produced in Oregon by a local company. Signs ship by the method you choose and expected delivery is within 10-14 days.
Please check with your local jurisdiction authority regarding your communities' sign ordinances prior to hanging your sign. 
Sign Options
You can choose to either have icons (up to four) on your sign, or choose to have none.
Note: There is no extra cost to have icons.
Option A (with icons) – 12″ x 18″
Option B (without icons) – 12″ x 14.5″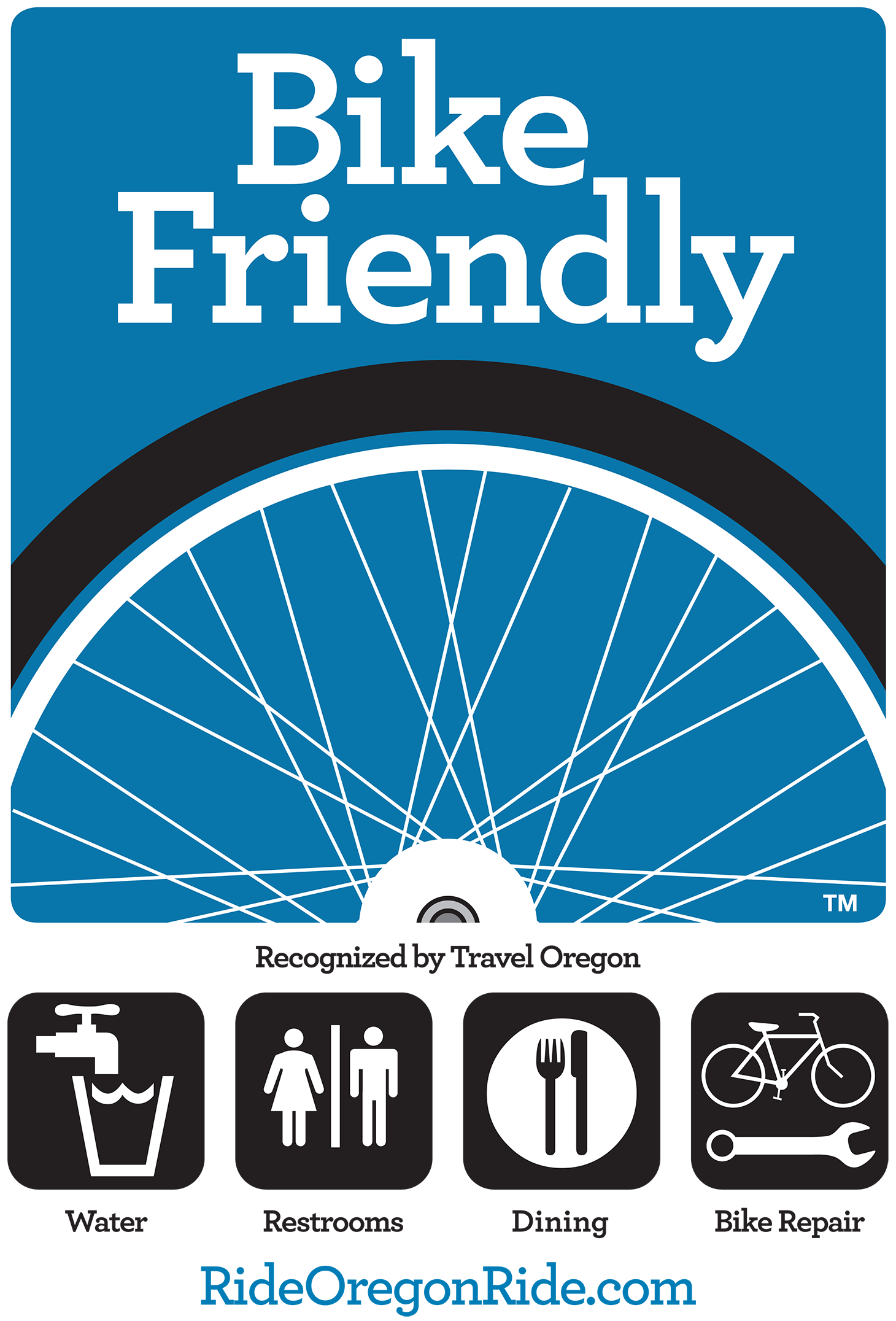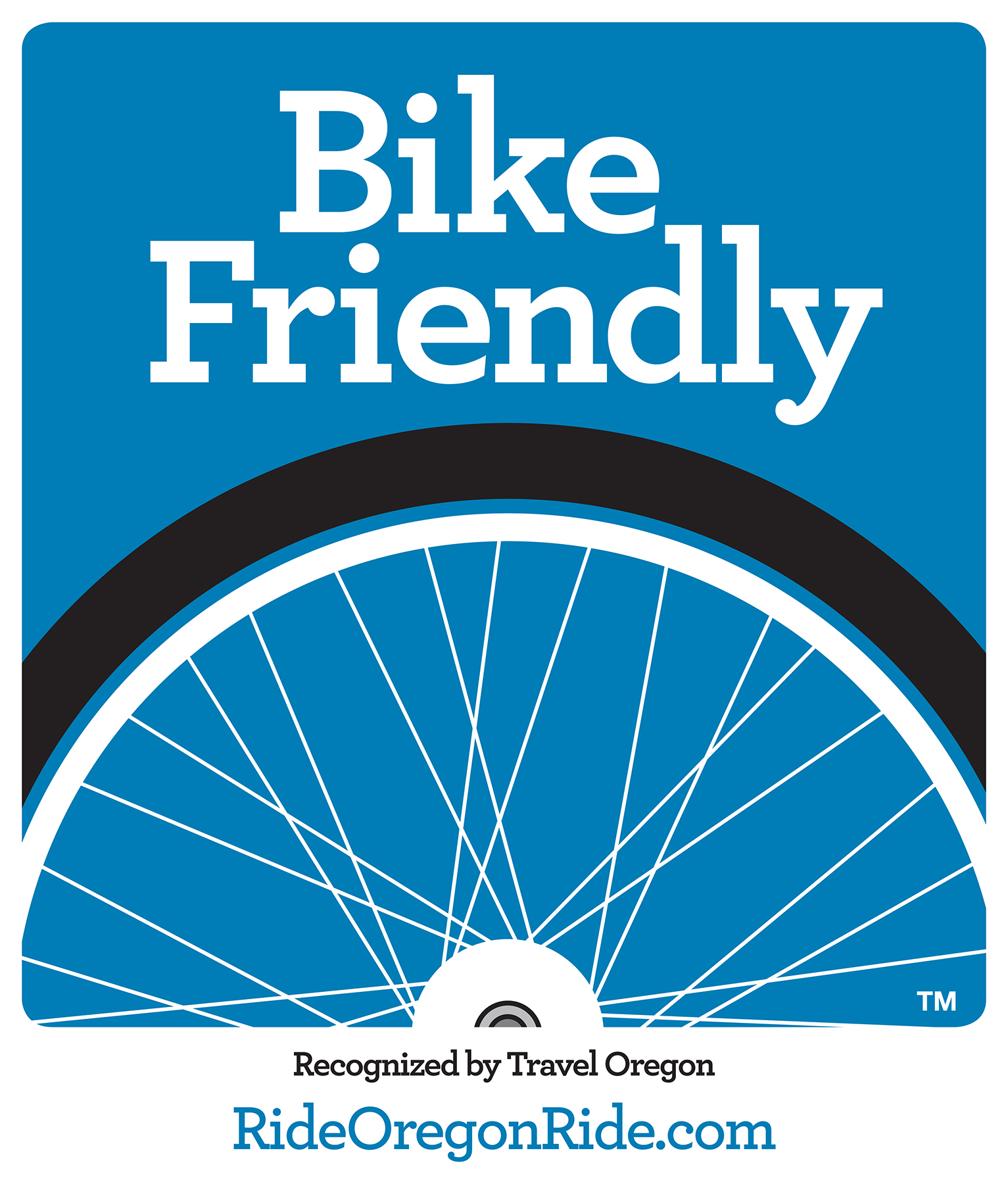 Sign Pricing
Non-Reflective One-Sided      $26.00
Non-Reflective Two-Sided      $45.00
Reflective One-Sided             $31.25
Reflective Two-Sided             $55.50
Note: These prices do not reflect shipping.
Icon Options
If you opt to have icons on your sign, you will get to choose up to four from these options. Please make sure that the icons you choose accurately represent the services/amenities your business provides.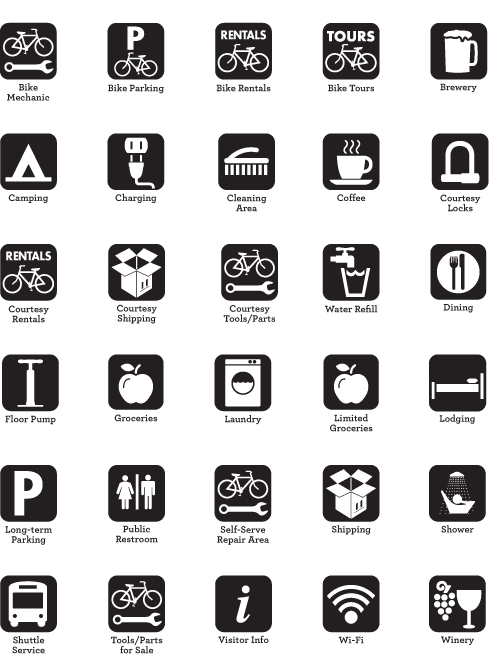 Backing Options
You can choose to either have reflective backing, so your sign is visible at night when lights are shown on it, or you can choose to have non-reflective backing. Note: There is an additional $5.25 per side to have reflective backing.
Hole Placement Options
Depending on how you choose to hang or mount your sign, you can choose to either have pre-drilled holes or not. Note: There is no extra cost to have holes pre-drilled.