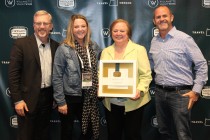 The Oregon Niche Tourism Award recognizes outstanding incorporation of Oregon's niche programs as a device to draw visitors to the state. Including, but not limited to, programs, projects or campaigns in the areas of cultural or heritage tourism, agritourism, voluntourism, diversity/equity/inclusion and/or adventure travel and outdoor recreation. This year, two recipients are recognized in this category.
The award was presented to Visit Tillamook Coast for the development of the North Coast Food Trail, a partnership between three sub-regions of the Oregon Coast that bring together the best of the tasty and rugged food-related experiences from Cannon Beach, the Tillamook Coast and Lincoln City.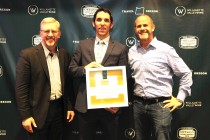 The co-honoree is Oregon Adaptive Sports. Twenty years ago, some passionate local members of the ski community came together to provide snow opportunities to members of the community with disabilities. Today, Oregon Adaptive Sports (OAS) is the premier adaptive sports organization in the Pacific Northwest, providing a range of year-round programs.  They see Central Oregon as a year-round destination for adaptive sports with OAS as the leader in providing state-of-the-art equipment, professional instructions, staff and dedicated volunteers, resulting in top-quality experiences for participants.