Welcome to Travel Oregon.
Tourism in Oregon is a $9.6 billion industry. Our industry directly generates some 94,000 jobs in Oregon — and indirectly creates another 41,000 jobs. As a key driver in Oregon's economy, what you do every day to support tourism matters. Together, we can do something even greater. Whether it's timely research, tourism planning tools, or inspiration for your next marketing campaign, our aim is to provide resources to support the work that you do. We'd love to hear from you; let us know how we're doing.
About the video: Oregon's Governor John Kitzhaber discusses the critical role of the travel and tourism industry to the state's socio-economic success. 

Oregon Bounty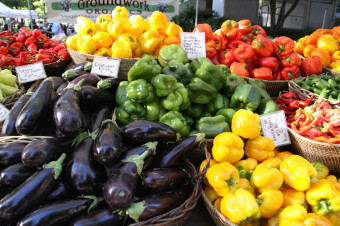 This year's Oregon Bounty campaign (Aug. 18-Oct. 26) is all about sharing content. We're capitalizing on the success of the 7 Wonders campaign to further engage culinary explorers on social media. See how to leverage Travel Oregon's assets for your own fall marketing efforts.
Travel Oregon's 2013 – 2015 Strategic Plan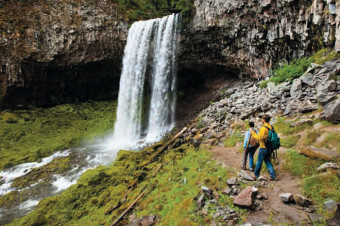 Learn how Travel Oregon's key strategies and targeted outcomes are inspiring explorers. Read the strategic plan – the foundation for all Travel Oregon initiatives – which is updated biennially.
Join Us in Giving Back to Oregon

The Oregon Travel Philanthropy Fund (OTPF) supports projects that preserve Oregon's natural landscapes and cultural heritage, and enriches communities' economic vitality for visitors and locals to enjoy, now and forever. Learn more about how you can become involved.
News and Press
September 30, 2014

Cycle Oregon is accepting grant proposals with a deadline to apply by 5 p.m. on October 31, 2014. To be…

September 29, 2014

The Eugene Register-Guard takes a look at Oregon's 2014 wine grape harvest. The warm summer temperatures have helped to create…

September 29, 2014

Travel Oregon CEO Todd Davidson will discuss the value of bicycle travel and tourism and the impact cycling has made…
Upcoming Events
October 6, 2014
October 7, 2014
October 8, 2014