Oregon Tribal Tourism Work Group
The nine federally recognized Tribes in Oregon, Travel Oregon, Business Oregon, and the Legislative Commission on Indian Services cooperatively formed the Oregon Tribal Tourism Working Group in June 2002.  The group is comprised of representatives of each of the nine Oregon Tribes and participating agencies.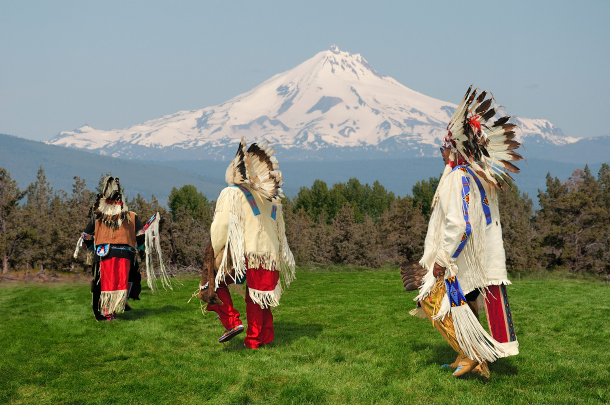 Functioning as a powerful collaborative, this working group aims to develop tourism projects focused on Indian Country that will yield economic, cultural and environmental benefits to Oregon's Tribes. Benefits from Tribal tourism projects are targeted at:
Job creation
Education of non-Indians
Increasing awareness of Tribal histories, unique cultures, traditional crafts and skills
Sustaining and improving Tribal economies
Building capacity and skills for Tribes
Improving relations between Tribes, state agencies, and other partners
Benefiting Oregon's rural areas
Building awareness of Tribes' diverse tourism products
Increasing Tribal independence
Empowering Tribal members
Increasing effectiveness and ease of working together
Travel Oregon has served as convener for the Oregon Tribal Tourism Working Group which has generated sub-committees to spearhead inter-tribal projects. The Working Group is on hiatus at this time, but Travel Oregon anticipates re-invigorating it in the upcoming 2017-19 Biennium.
Examples of recent TTWG projects include the development of a travel guide to Oregon's Indian Country (order your free copy here) and the development of a new culinary event called the Rez Kitchen Tour, designed to showcase Tribal cuisine and the culinary talents of chefs from all nine Tribes.  This event is hosted by a different Tribe each year. Read about the previous Rez Kitchen Tour here.
Want more information about Oregon Tribal Tourism Work Group?
If you have additional questions or comments about Oregon Tribal Tourism Work Group, please contact the appropriate member of the Travel Oregon staff listed below.