Oregon Scenic Bikeways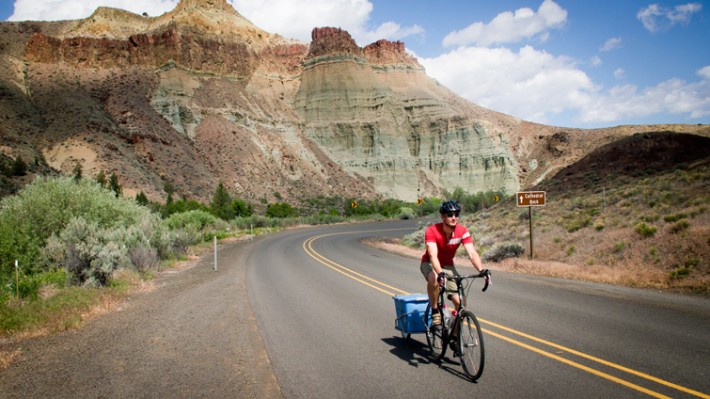 Oregon's innovative Scenic Bikeways program offers the very best scenic, historic, natural and cultural experiences in Oregon  — all from the seat of a bike. Similar to the Scenic Byways program, which highlights key routes for cars, the Scenic Bikeways program includes the best road riding routes that have been proposed by local groups. Bikeways admitted into the program are reviewed and rated by the Oregon Scenic Bikeway Committee and determined to be the best the state has to offer. Routes are selected for diversity to accommodate riders of all levels for day trips or multi-day adventures on linear or looped routes of varying distances.
Because routes are identified, proposed and stewarded by local proponents, bicyclists looking for great routes in Oregon will know they are getting the best of the best.
View the officially designated Scenic Bikeways routes on Travel Oregon's premiere website for bicycle travel, RideOregonRide.com/Bikeways and learn more about Travel Oregon's role in promoting the Scenic Bikeways.
If your community is interested in proposing a new route for the Oregon Scenic Bikeway program, review the Scenic Bikeway Handbook on Oregon Parks and Recreation Department's Scenic Bikeway page. Then contact Alex Phillips, Bicycle Recreation Coordinator at Oregon Parks and Recreation at (503) 986-0631 or Alex.Phillips@state.or.us.
If there's already a bikeway in your area and you're interested in the destination development services Travel Oregon offers to communities and businesses along the designated routes to develop its bicycle tourism economy, read about our Bicycle Tourism Studio.
The Oregon Scenic Bikeways program is managed by Oregon Parks and Recreation Department (OPRD) and was developed as a partnership among OPRD, Travel Oregon, Cycle Oregon and Oregon Department of Transportation.
Oregon Scenic Bikeways In Oregon
Travel Oregon is the marketing engine behind the Scenic Bikeways program. We provide the following support to the Oregon Parks…
Want more information about Oregon Scenic Bikeways?
If you have additional questions or comments about Oregon Scenic Bikeways, please contact the appropriate member of the Travel Oregon staff listed below.