We Speak Oregon Program
During the pilot Rural Tourism Studio, a small group of Oakridge community leaders created the "We Speak Oregon" program. It's a way to share local knowledge with front-line staff in communities to better improve service to visitors.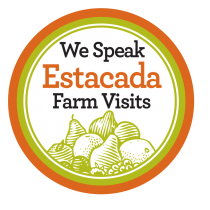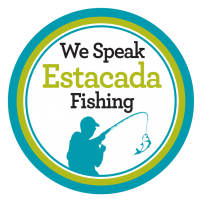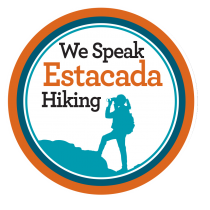 In the "We Speak Oregon" training programs, local residents with expertise in particular areas make presentations to staff from local businesses about activities in the region. Spring trainings have covered birding, wildflowers, mountain biking, road biking, hiking and camping. Winter trainings have included such topics as skiing, snowshoeing and craft beer (some communities have combined these sessions with the customer service training such as Oregon Guest Service program.
Businesses that complete the program get a local FAQ sheet for reference and a decal to post in their business windows indicating their proficiency: "We Speak Bike" or "We Speak Fishing," for example.
Travel Oregon has developed a "We Speak Oregon" style guide for communities who would like to print decals, buttons or stickers. We encourage using the names of the local communities or regions (such as Mt. Hood Territory) instead of the county names, which are unfamiliar to visitors. Download the We Speak Oregon Style Guide. We provide guidance on setting up a branded FAQ sheet for participating businesses in the style guide. Check out Oakridge's FAQ Sheet as an example.