Claim Your Google Business Profiles
A Google Business Profile is the single most important tool for your business online.
Your Google Business Profile is what Google shows when someone searches for your business, or your business category on Google.com, within Google Maps or on a phone. It's like your business card online, but it can do so much more. Your profile lets you easily connect with customers, post photos, events and offers to your profile and gives customers more ways to reach you.

Google Business Profiles are the single most significant source of organic exposure for businesses online. By claiming your business profile you can add new photos, update your business description, engage with customers and much more.
A Google Business Profile is essential for your business and it's quick to set up. Here's a preview of how the process works:

Start by going to business.google.com and clicking the "manage now" button.
Type your business name to find or create your listing and follow the steps to fill out the information about your business
That's it! when you finish the steps you'll get access to your Google Business Profile.
---
There's one more step to verify that you're the owner of your business to get full access. There are several ways to do this, so if you need some help, reach out to our support team and we'll help you find the best way
---
By claiming your Google Business Profile, you've taken the most important first step to connecting your business with customers. Now it's time to maximize your profile, engage with customers and drive online business. While you can manage updates using Google Business Profile directly, it can be a little daunting.
That's why Travel Oregon partnered with Oregon-based company, Locl: to help make managing your Google Business Profile simple and streamlined. Locl provides recommendations, intuitive tools and real people to help answer questions.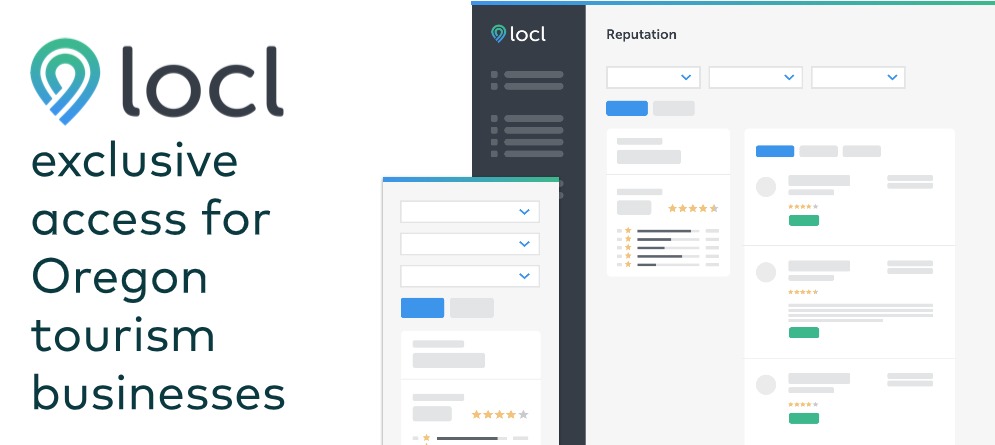 Through this partnership, tourism businesses across Oregon gain exclusive access to Locl for free. Like Google Business Profile, Locl setup takes just a few minutes. In just a few clicks and you'll get access to Locl's easy-to-use tools and business performance insights. Similarly, set-up takes just a few minutes:
Start by going to this special Travel Oregon sign-up link and enter your info.
Next you'll connect your Google Business Profile account and allow Locl to access your profile.
In the last step you'll answer a few questions about the value of a customer – if you don't know, just put in $1, you can always change it later on.
Now you've got exclusive access to Locl's management dashboard – free from Travel Oregon.
Ready to get started?

If you want to learn more about maximizing your Google Business Profile with Locl we suggest you start with this quick-start video, which is part of a set of short how-to videos for using Locl. If you're ready to dive in head first watch this in-depth webinar.
---
We're here for you.
If you have any questions throughout the process or need direct assistance, don't hesitate to get in touch with our team who can assist you with setting up your Google Business Profile, the verification process and creating your Locl account or any other questions related to your listing.
---
References:
²Ipsos research: Benefits of a complete listing 2017, Uncovering the Secrets of the Most Successful Business Profiles on Google (c/o Miles Partnership)